Serving greater Chicagoland and Southeastern Wisconsin since 2005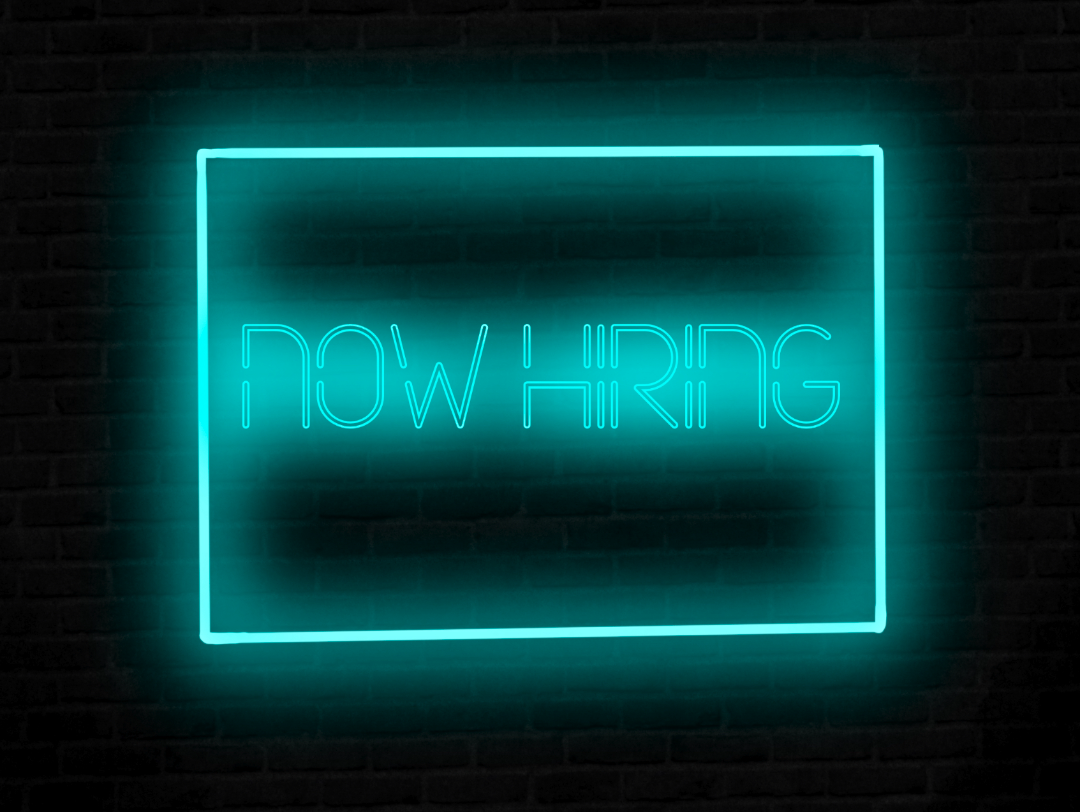 Are you dependable, Hardworking, ENTHUSIASTIC & Fun?
Then if so, Join our Team!
We are looking for superstars, self-motivators, and business builders. If you have a passion for hands on technology and want to help deploy the latest audio-visual solutions in dynamic environments, we are looking for you to join the Sound by Design team. Customers are our priority and with our expanding business we need to add new talent to meet our project demands.

Audio Video Technician & INSTALLER
Installation technicians are best-in-class when it comes to bringing technology solutions to fruition. Set up and monitor AV equipment like projectors, LED video walls, cameras, microphones, sound systems and cable runs. Growth opportunities are limitless.

Install and maintain audio visual equipment including display devices, projectors, televisions, camera systems, video teleconferencing systems (VTC), microphones and speakers.
Installation of completed racks, projectors, monitors and related sub mounts.
Installation of Mounts and hardware on all types of walls (Drywall, Concrete and Stucco) or ceiling types (hard-lid or T-bar) for Projectors, Displays and Wireless Microphones.
Pull cables, terminate connectors, cable testing, equipment troubleshooting and possibly some configuration for AV equipment.
Terminate Connectors for Different types of cables such as, Cat6, Cat6a, SDI, audio cables, RS-232, etc.
Basic configuration of network systems.
Provide excellent equipment services to meet customer expectations.
Perform equipment storage and transportation activities in safe and secure manner.
Perform inventory management of equipment, wiring, and accessories to avoid any shortages.
Assemble and disassemble audio visual equipment as needed.
Identify, test and resolve equipment issues.
Diagnose and correct media system problems.
Clean audio and video equipment and store properly.
Work with computer-controlled lighting systems.
Ensure the work space is clean, safe and organized.
Discuss assignments.
Prioritize and complete work orders accurately and timely.
Responsible for the security and transportation of all equipment and hardware.
Ensure equipment is installed according to designated layout.
Ensure all work complies with company policies, procedures, standards and conventions.
Assure each system's physical completeness is in accordance with installation drawings.
Participates in testing of system components to assure system completeness and operation.
Responsible for maintaining their tools.
Ensure the safe storage and integrity of Company and Customer data.
Provide technical assistance to other Technicians when required.
Submits weekly activity/time sheets.
Handles other duties relative to the job as assigned by management
Knowledge & Skill Requirements
Experience in installing mounts and hardware for Projectors, Displays, Cameras and others.
Knowledge about cable types, connectors and terminations.
PC proficient (must already know your way around a computer)
Some experience working with conferencing platforms (Zoom, Teams, Polycom or Cisco) systems is preferred.
Experience in the use, configuration, & commissioning of AV equipment.
Audio DSP configuration/commissioning experience.
Digital video switching, routing, distribution, and display.
Experience in IP network systems as related to audio visual equipment.
Ability to train customers on operational procedures of technical equipment.
Excellent written and verbal communication skills.
Must be able to read and effectively interpret general business documentation, technical specifications and drawings.
Must be responsible, self-motivated, self-starter, personable, positive in approach and well-organized.
Excellent customer service skills with both internal and external customers.
Ability to manage multiple tasks simultaneously.
Must promote the Company culture and mission to all employees, vendors, clients and business partners.
Must be able to act as the Company liaison for interface with customer representative(s).
Must own a vehicle or be able to obtain reliable transportation to required job sites.
Must be able to be punctual.
Ability to provide your own hand tools (screwdrivers, cable tools,cable cutters, etc.).
Education, Certification and License Requirements
A high school diploma or GED equivalency is preferred.
A formal education in electronics or a related field is preferred.
Fiber Termination is a plus and strongly preferred.
Must possess a valid state-issue Driver's License (Required).
US work authorization (Required).
COVID-19 Vaccine Requirements
This job requires working on some job sites that require full vaccination for Covid-19. There is no test-out provision. For the foreseeable future, full Covid-19 vaccination is a requirement for this position.
Working Conditions
Primarily working at customer work-sites (commercial and residential) and/or active construction sites, located within the Chicagoland area (downtown and all suburbs) and southeast Wisconsin.
Ability to sit, stand, stoop, bend and walk for periods of time exceeding 60-minutes.
Ability to lift and carry up to 50 pounds of equipment.
Must be able to work at heights, on a ladder and in confined spaces.
Must be able to see and distinguish different colors, read small print and hear and recognize audible signals such as dial tones.
Ability to operate hand tools.
Performing job responsibilities in both indoor and outdoor (weather exposed) locations.

Employment Screening
Potential candidates will be required to pass drug screening and a background check, along with a reference investigation to be considered for employment.
Pay
Based on level of experience.
Schedule
Hours are variable and based on customer project requirements.
Typically within normal business hours of 8am to 5pm, however extended hours may be necessary to complete job tasks.
Most often during the week (Monday through Friday), exceptions may occur for minimal weekend work based on business needs.
Experience
Two or more years working in the commercial A/V field within an installation capacity is preferred.

None? That's okay too as long as you're hardworking and motivated to learn. We provide an equal opportunity for employment and welcome all. We're committed to inspiring long-term growth and dedicated to investing time in training the right individuals.
Recruitment process
applicant steps
The following outlines the process we follow in order to ensure we're setting both you and our Company up for a successful future together:
Apply
Email contact information (name, phone) and/or resume to Sound by Design. We'll respond to all inquires within 2 business days.
Phone interview
We'll schedule a brief phone interview, allowing for both you and us to gain clarification by asking initial questions.
first interview
Let's meet! We operate with a small team and its imperative that we connect. We'll select a time and a place to meet for a casual conversation.
technical test
What better way to check out the job and determine if we're a fit? We'll invite you to join us for a paid, hands-on, work day experience - alongside our Owner - at a customer site.
offer
You're HIRED, welcome to the Team!